Make your
SaaS Demos awesome
A browser extension that makes your product demos shine so prospects buy more.
Use it free
Demo Coaching
The best demo is shown live, not just in slides.
Solutions Engineering Manager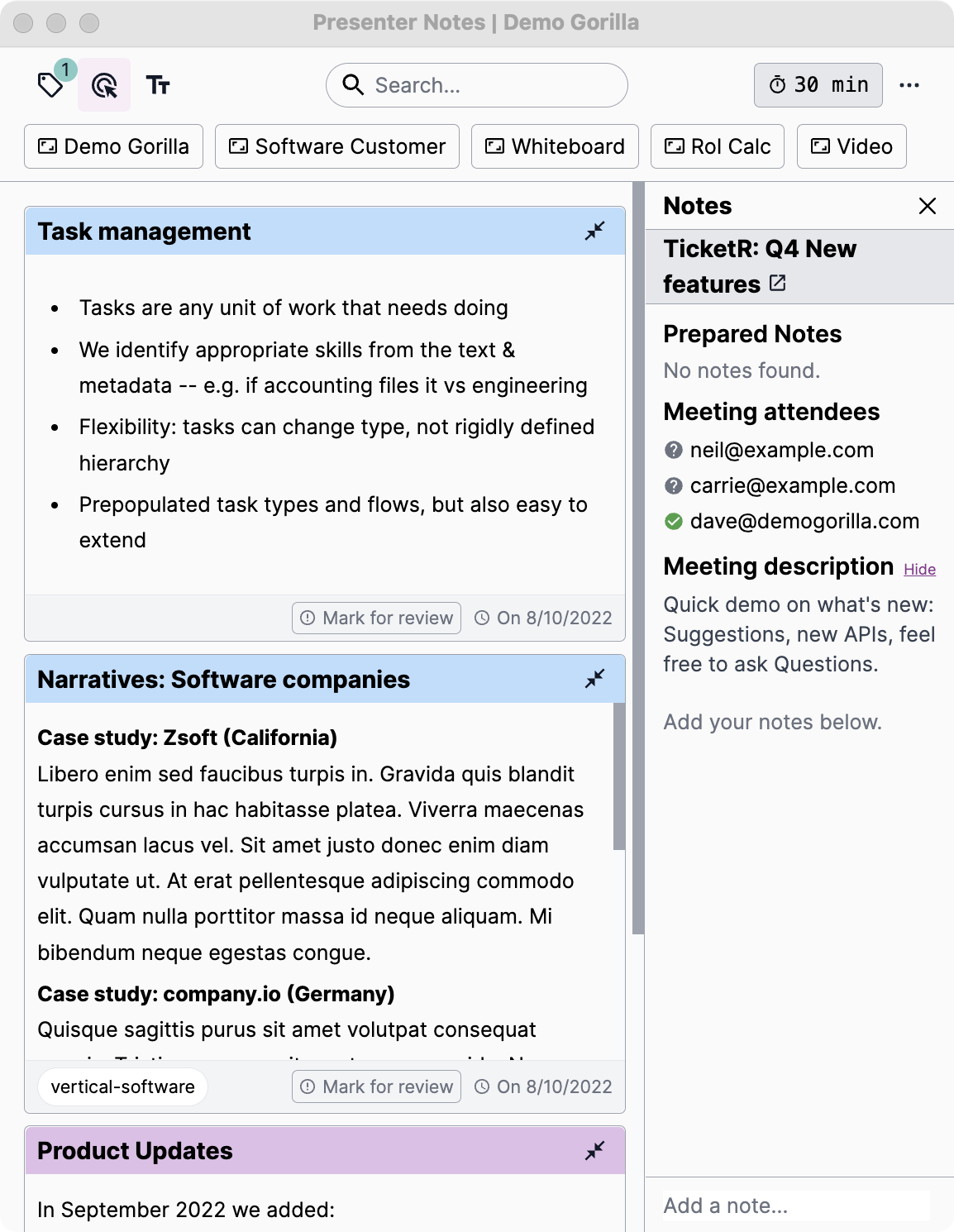 Demos that
convert into sales
You have a number to hit this quarter and there are never enough leads, so every demo needs to close.
But you never have enough people who can give great demos, and customers never have easy questions.
With Demo Gorilla's presenter notes, every customer conversation has access to the entire knowledge of your organization. Whether it's a new hire or the CEO, the talking points stay synchronized as the speaker navigates through the application, so they always have the most contextually relevant information to share with prospects.
Learn more
Now you can move to the upgrade more quickly and never have to book a second call because you can't demo something in the call
Senior Director, Customer Success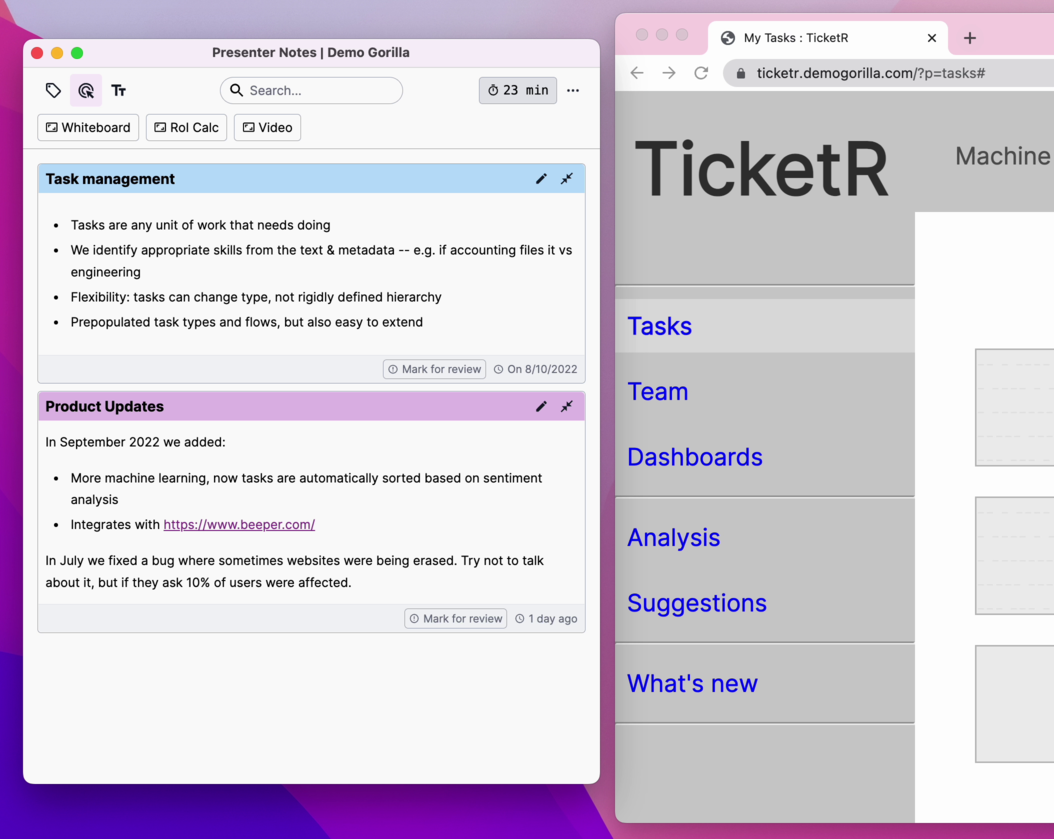 Demos that are
engaging
Keep your demo exciting and manage your pace as you Tell-Show-Tell:
Use collateral effectively inline to discuss the use case
Seamlessly drop into the demo
Then pop back into a slide to explain the value
Weave a narrative with all the collateral you already have: slides, websites, graphics and even videos.
Learn more
Every AE wishes they could download the brain of an SE so they could do the demo themselves
Enterprise Account Executive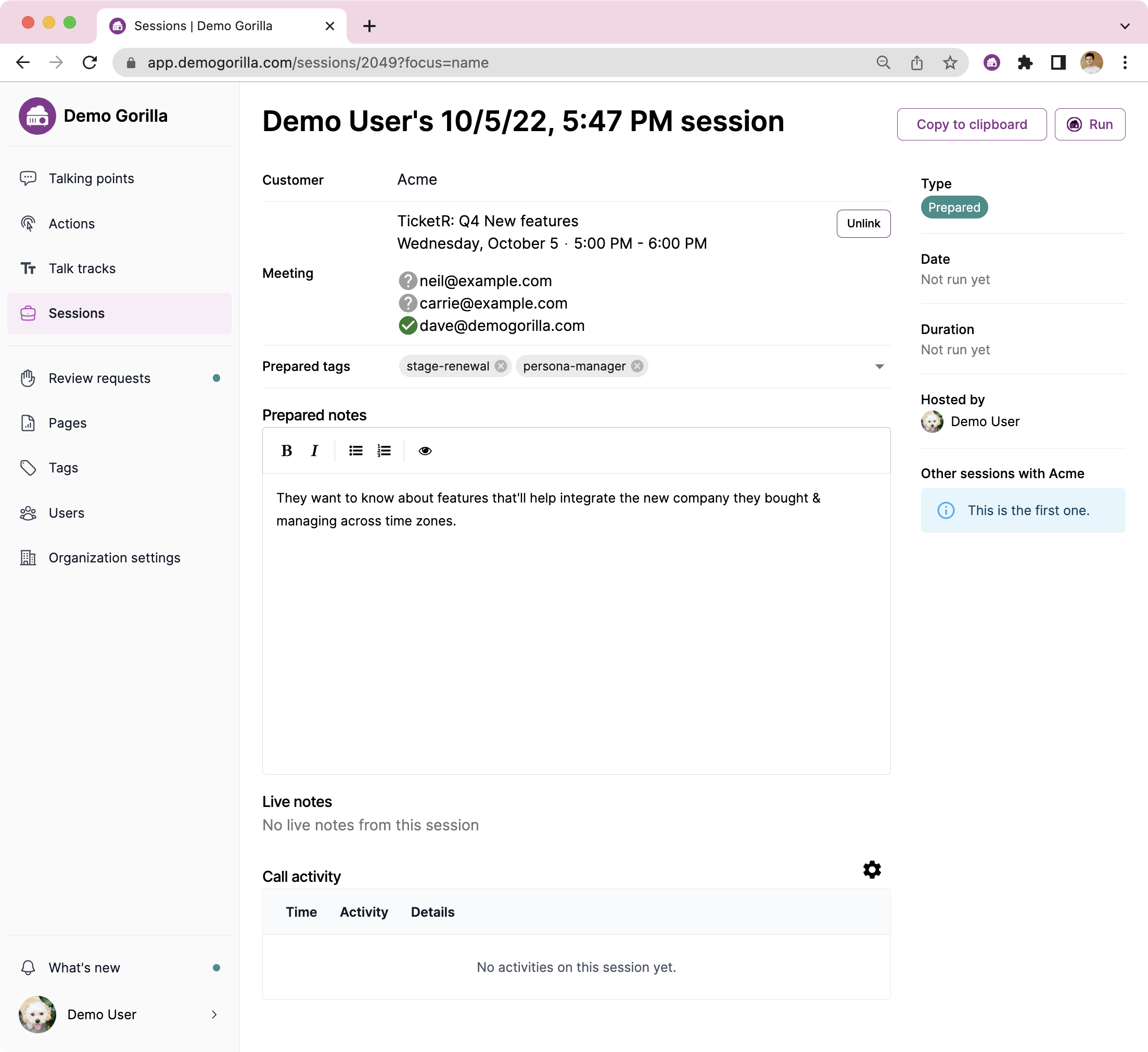 Demos that are
conversations
Focus on the customer, not the minutiae. Demo Gorilla frees you from all the distracting little details so you can make a real connection with the customer and automatically pulls in the rest of your organization when appropriate - and in a way that keeps you in the driver's seat.
With less pencil-pushing, you're able to focus on the customer's reactions and make the best use of the time you have.
Learn more
Democratizing the demo process. This is awesome.
Enterprise Account Executive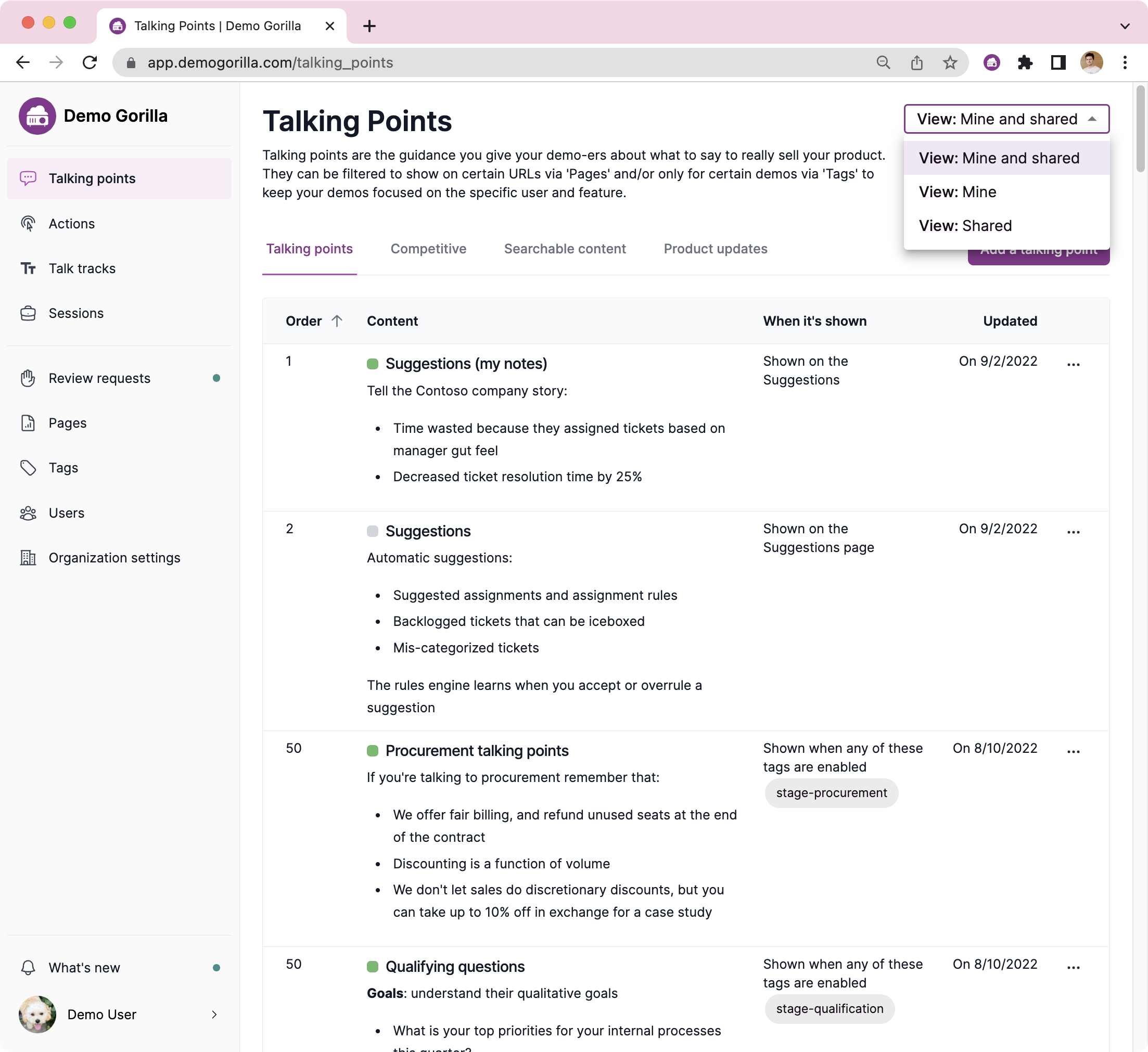 Great demos from
everyone
Keep everyone working from the same page so you can use all the different strengths of your organization. Build a direct pipeline from product marking content, to reps new and old and automatically track notes and learnings for the whole team.
With only a click to get started, you can use the same talking points for prepared demos from your pre-sales team, for a Customer Success Rep to explain a new feature, or even if a customer asks to see something in a discovery call from Product Management or Product Marketing.
Learn more
So so good
5 Star App Store review