Demos that are conversations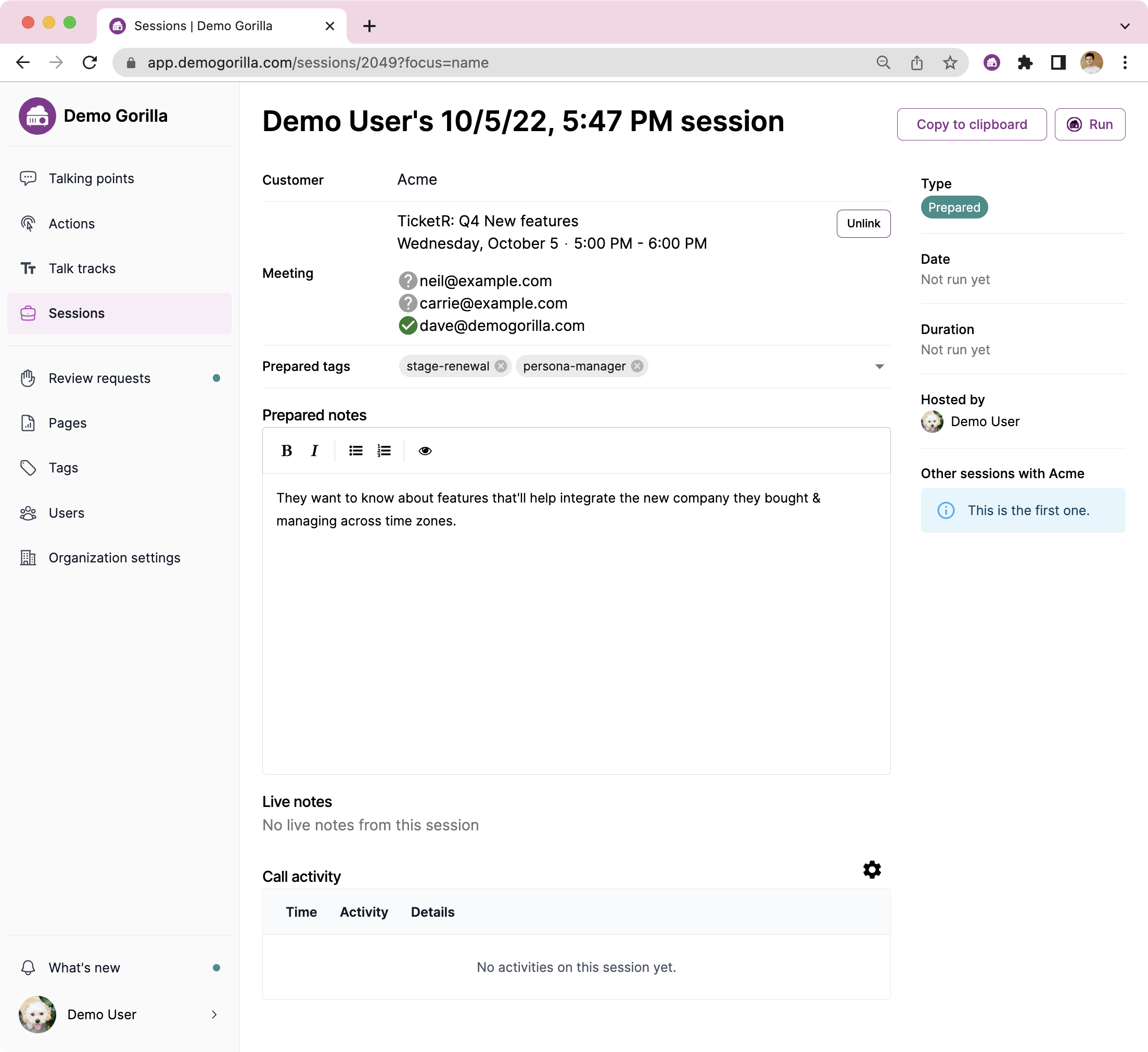 Focus on the customer, not the minutiae. Demo Gorilla frees you from all the distracting little details so you can make a real connection with the customer and automatically pulls in the rest of your organization when appropriate - and in a way that keeps you in the driver's seat.
With less pencil-pushing, you're able to focus on the customer's reactions and make the best use of the time you have.
Sync with Google Calendar so you know how much time is left to pace yourself
As you show the product, Demo Gorilla tracks and timestamps your actions so you always know what you showed. Notes taken during the call are interleaved so you know what you did and their reaction
If the Product wants to track what features are closing deals, they can access aggregate information
If the sales enablement team gave you an awkward talking point? Request a review and let your them know
If the marketing team wants to inject an NPS pop up, Demo Gorilla can make sure that never distracts you during demos