Security & Privacy: Best Practices
At Demo Gorilla we take your security and privacy seriously by default, but here are some additional configuration options to help the most security conscious teams:
Regardless of how you use Demo Gorilla, demoing from a separate Chrome Profile prevents any of your non-demo work information from leaking via an auto-complete, a form auto-fill or your browser history.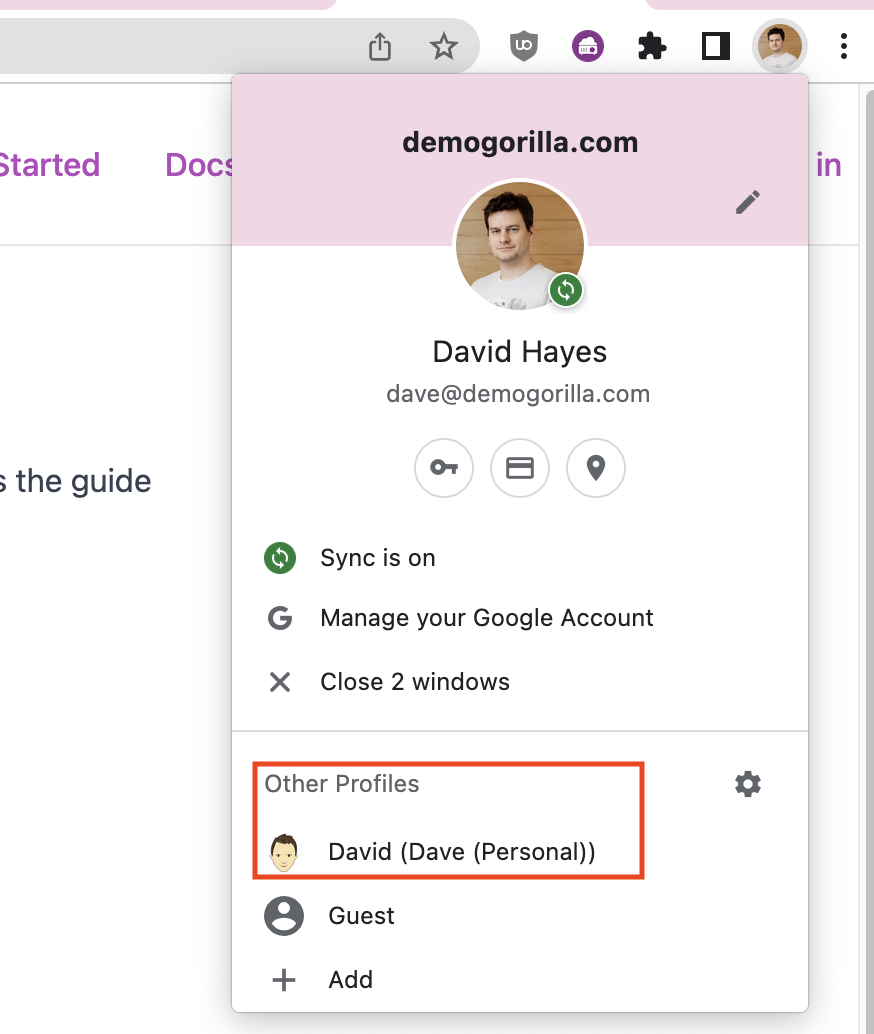 We recommend using a dedicated demo profile to keep your environment free of any accidental oversharing. For administrators, we also recommend familiarizing yourself with your options managing profile policies centrally more but we are unable to offer specific guidance.
Sales enablement collateral is some of your most valuable intellectual property and we will always treat it as such.
When you create an action that shares a popup inline, you do not need to give Demo Gorilla access to the file – only your demoers need to have permissions because it will load in their local browser.
Note: sometimes it's helpful to give our team access to some of your collateral so we can help your team onboard, but it's not necessary.
Demo Gorilla works by injecting a small amount of JavaScript into applications & websites you use to demo. Only authorize the domains you need to give your demos.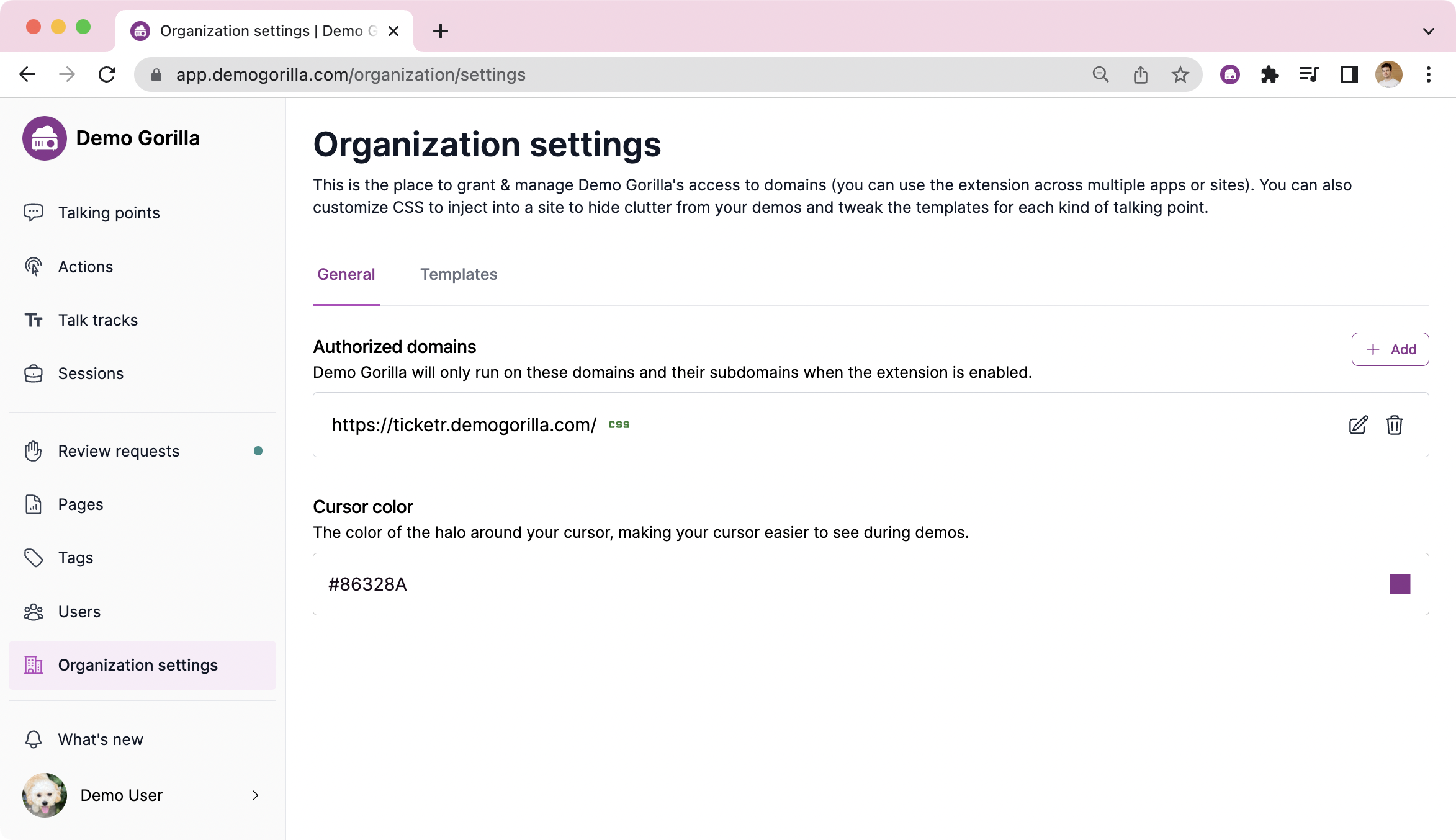 We intentionally do not obfuscate our code when it's installed so that your team can review it.
For customers on the Enterprise plan we have additional options in terms of deployment options.
Note: we retain all copyrights.
Any questions? We're always happy to talk: [email protected]