Sessions
Every demo you give is tracked as a session.
There are several uses:
Preparing for a demo
Review your demos to see your notes
See what other people's demos to improve
The product and marketing teams can see what features & collateral are being used
There are 2 types of sessions:
Ad hoc sessions are created any time you start the extension to track your demo
Prepared sessions can be set up ahead of time
To put content into your CRM you can make a copy of what happened and your notes by pressing "Copy to clipboard"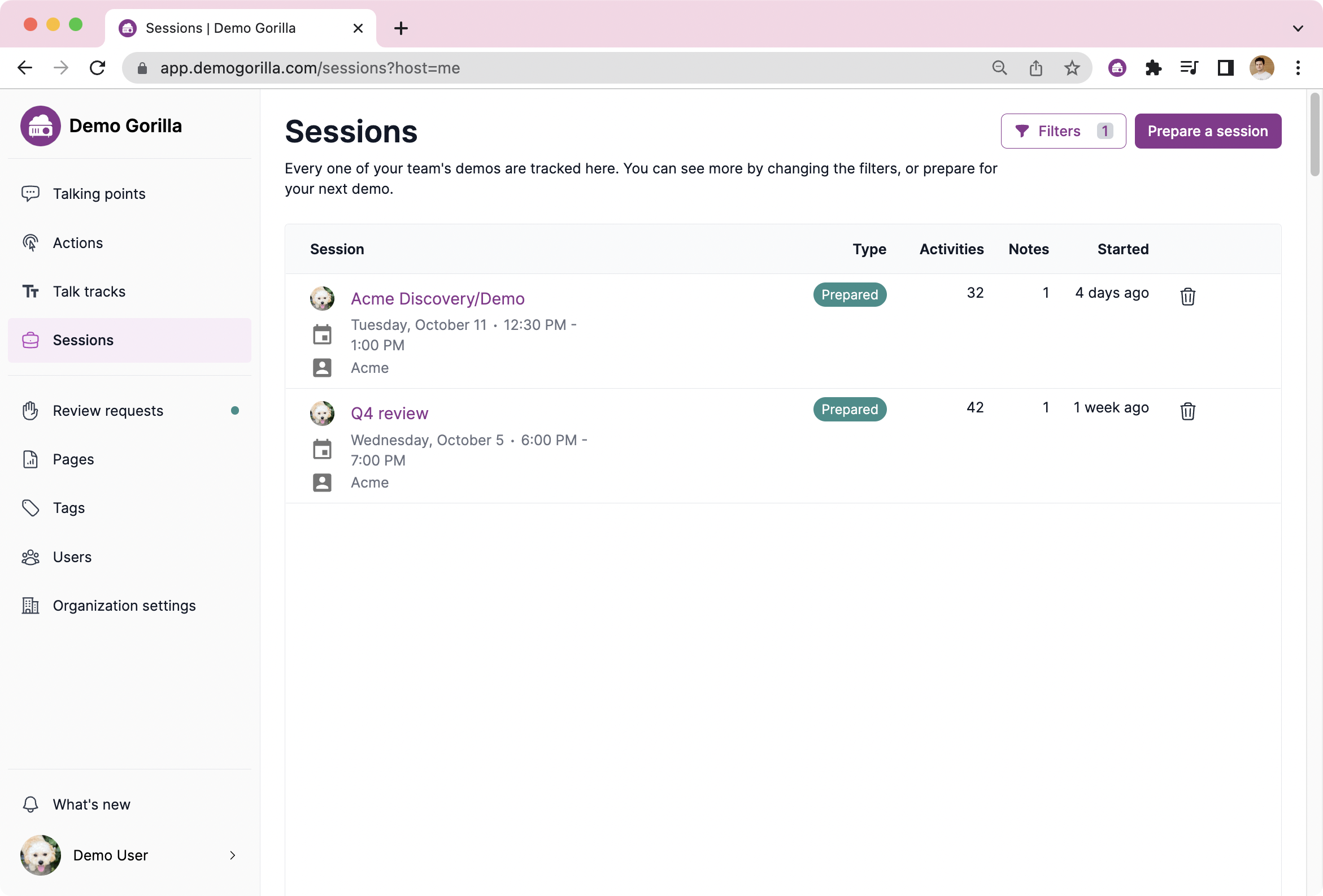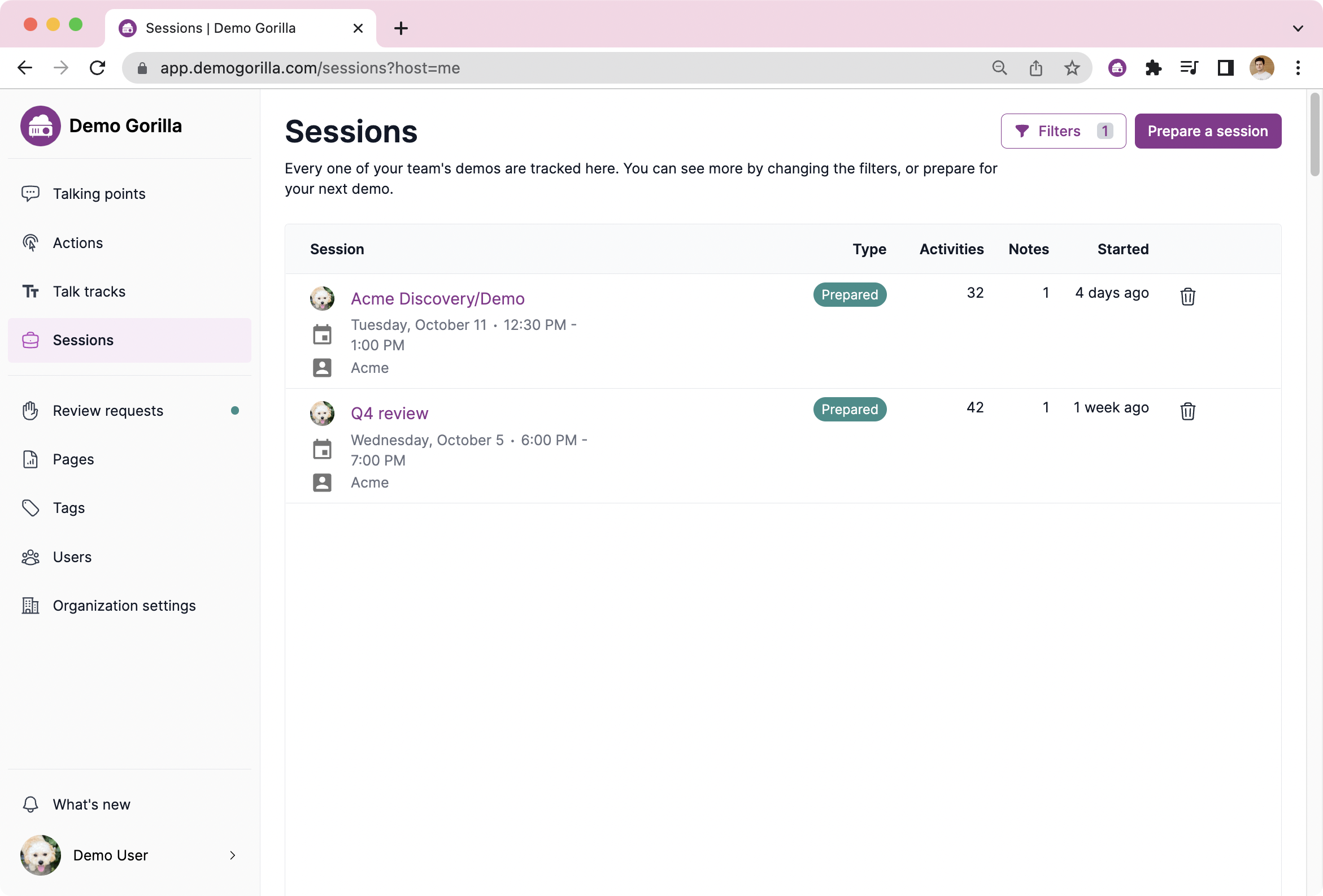 By default the sessions page shows your recent sessions. To show everyone's sessions or a subset of yours you can use the filter dropdown.
From the home page or the sessions page you can press "Prepare a session" to get ready for a demo.
To run your prepared session, either click "Run".
Here you can: